Environmental
testing equipment
Fan performance measuring device

Test devices for measuring the static pressure "P" and air flow "Q" of an individual fan, such as a Sirocco fan, cross flow fan, propeller fan, etc. It is possible to make a design like a soundproof wind tunnel with the fan installation part as the soundproof chamber, and also to control the inlet air under the specified temperature and humidity conditions.
Motor characteristics test device

Cars, motorcycles, and home appliances make use of many motors. This test device is motor inspection equipment for finished or semi-finished parts used in each product. The design and manufacturing can be configured according to the needs of the user, which include the motor torque, rotor, coil resistance, etc.
Oil discharge flow rate measuring device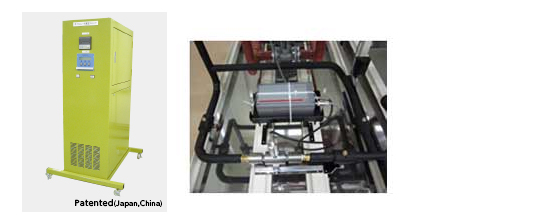 This device measures the oil circulation amount in the refrigeration cycle. Since this system uses an oil separator with a high efficiency of separation, any medium and oil type can be used. The amount of oil circulation can also be controlled. A system design using sonic velocity concentration sensor is also possible. It can be incorporated in compressors for room air conditioners, compressors for cars, and SATAKE evaluation equipment such as heat exchanger, etc.