Information about our bases
With Japan as the center, we have bases overseas for sensing the needs of each country more quickly and delivering SATAKE's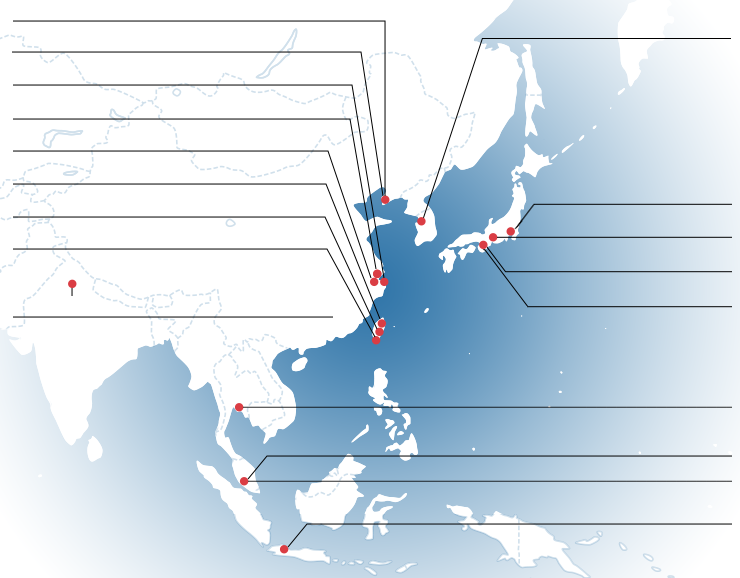 Korea / Hado Co., Ltd
China / Dailian Satake Chemical Equipment Co., Ltd.
China / Shanghai Satake Cool-Heat & Control
Technique Co., Ltd.
China / Suzhou Satake Engineering Co., Ltd.
Taiwan / Kwan-Tai Machinery Co., Ltd.
Taiwan / Satake Asia Sales & Services Co., Ltd.
Taiwan / Chuyi System Co., Ltd.
Tokyo office・Tokyo plant
Mixing technology laboratory
Chubu Sales Service Center
Satake Engineering Corporation
Satake Laboratory Service (Thailand) Co., Ltd.
Satake Technologies Sdn. Bhd.
Osaka office・Osaka plant
China / Satake (Shanghai) Trading Co.,Ltd.
Satake Multimix (M) Sdn. Bhd.

This section describes each location such as the head office, business offices, plants, and research laboratories.

Affiliated Companies
(Group Companies)
This section presents information about various bases including the domestic and overseas affiliated group companies.